Introductory price:
Now only $2600
(includes free shipping)
Normal price $3650 plus shipping. Contact us for more info.
To order, click
HERE
.
4K system specs for your PC can be found
HERE
.


4K Upgrade Kit for Universal Mark-II Scanner



All the useful original qualities of the 2K Universal Mark-II have been retained but we've listened to our customers and improved on the previous design where it counts. As a result, we have now added more features including a new 4K (UHD) camera as well as expanded user controls that will make day to day use of the Mark-II even easier to manage. The new 4K camera produces stunning clarity with a 2448 x 2048 4:3 sensor, which is ideal for archiving older media from home movies to classic 35mm motion picture prints. The more contemporary sensor produces less noise than the previous 2K sensor with a wider contrast and color range. And, being a GigE camera, uses a more robust and dependable Ethernet connection which allows for longer cable runs between the scanner and the host PC, compared to the previous USB3 connection.



The quality on the new 4K camera is, by itself, a big improvement. But, to enhance its capabilities, we've added a new, custom made light source. This new panel has 81, high intensity micro emitters spaced a mere 2mm apart to create perfectly even illumination with zero possibility of hot spot or fall off. This new light source has a CRI of 90 for gorgeous color and is easily 4 times brighter than our previous light source, which had only 7 larger emitters. But, despite the incredible brightness of the new light source, the film above it stays cool to the touch, even on still frame. This new LED panel also draws less power than the previous light source and uses a totally different driver, resulting in a longer lifespan. The close spacing of the emitters, combined with the ideal distance to the diffuser, results in a noticeably lower contrast from shadow to highlight within the frame.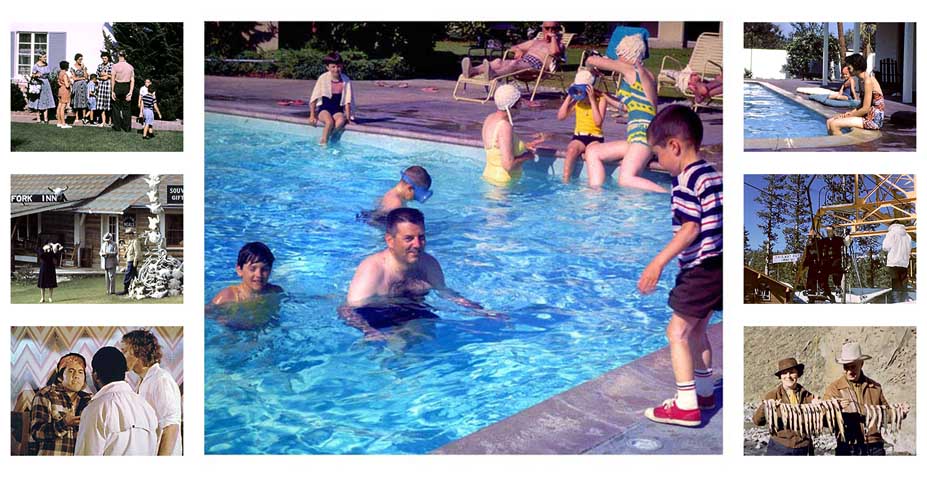 The above center picture is from a 35mm transparency that we use to help calibrate the color on the new 4K camera. While the 4K Universal Mark-II does not scan slides, we use this image because it can be viewed with the naked eye and compare it to what I see on the monitor when dialing in the color presets on the 4K camera. Of course, the new camera has auto white balance, as well. But this image illustrates the ability of the new camera to handle highlights and shadow detail as well as vivid reds, blues and greens in the same frame with minimal adjustment.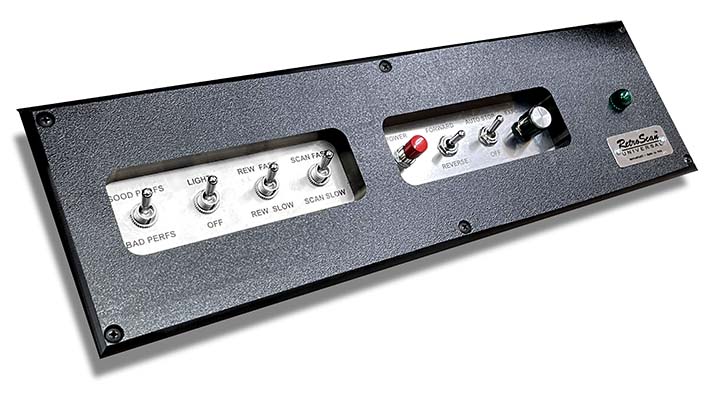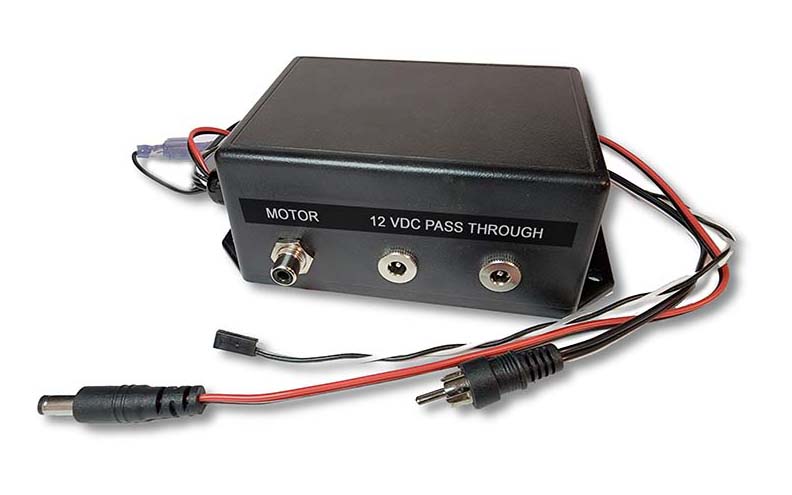 Functionally, enhanced user controls have been added to the 4K Mark-II. The unit now has a user-selected high speed rewind function in addition to the two, existing slower rewind speeds. If you have delicate film, this high speed rewind function can be turned off. With three rewind rates, large volumes of archival film can be safely handled with speed and efficiency. A new custom designed internal clutch system has replaced the previous clutch system for smoother transport through the film path. The ability to turn off the LED backlight now makes setting the LightPinTM sensor easier without losing your exposure preset. Plus it helps to extend the life of the LED when not in use, such as rewinding film. Since 4K files are inherently larger per frame, we have also added the ability to slow the scanner down from 15fps to 10fps to accommodate slower PC systems, if required. In terms of image stability, the Mark-II has always used the "virgin" edge of the film perf (sprocket hole) for super steady registration on good film. But, sometimes, you come across film that has been damaged on the opposite edge. This typically happens in popular sections of a film where it has been rewound in the family projector over and over for years. Such perf damage can cause the film to jump and jitter. To attenuate this problem, we have now added a simple "Good Perf" and "Bad Perf" switch which allows you to choose which edge of the sprocket hole you wish to use to trigger the camera. Combined with our unique LightPinTM sensor, the Mark-II should achieve a steady scan off of most any film.


To further enhance registration, we have added adjustable, offset CamGuides. These unique cams help handle film that has a high degree of wave due to improper storage or stretch on one edge. Rarely (if ever) found on double perf film, this can typically be seen on single perf film like Super 8, the unfortunate result of high speed processing and drying, which was very common in the 70s when labs were competing to each offer the fastest turn-around on processing. Because the film was perforated on one edge, that edge would sometimes stretch when it passed through the higher temp dryer which was required to facilitate the faster processing speeds of that particular lab. This same defect can also sometimes be seen on single perf 16mm film, such as movies that have an audio track. The polished CamGuides have an off-center mounting hole and can be aligned with the outer edges of any given film format to avoid touching the picture area. By rotating the cams until they contact the film, most any waviness of the film can be minimized or flattened out entirely. This helps to ensure a more even focus as well as better registration by assuring an even reflection of the LightPinTM Sensor which would otherwise be thrown off by the fluctuation of the film surface. The 4K Mark-II comes with one set of CamGuides but more can be ordered easily so you can have them pre-aligned for day to day production of multiple formats.



To order the 4K upgrade kit for the Mark-II, click

HERE

.


PLEASE NOTE: These upgrade kits are proving to be VERY popular. Please allow 60-90 days from receipt of funds until we ship. It may be shorter than that but supply chains are still very sluggish, post-pandemic. Also, price requires return of older components to MovieStuff once new components are installed in the Mark-II. Customer pays for return shipping of older components to MovieStuff by tracked service with signature required.

Back to home page
.
Table top Super 8 film scanner, 8mm film scanner, super 8 film scanner, regular 8 film scanner, normal 8 film scanner, 9.5mm film scanner, 16mm film scanner, telecine, 2k telecine, home movie transfers, vintage film scanning, Wolverine, Reflecta, hi definition film transfers, 8mm hi definition transfers, hi definition home movie scanner, film scanning, home movie scanning, MovieStuff film scanners, home movie transfers, do it yourself home movie scanning, low cost scanner, HD film scanner, 2k film scanner, high resolution film scanner, movie film scanner, motion picture scanner, professional film scanner, scanning film, scanning movies, scanning slides, scanning color negatives, slide scanner, negative scanner, desktop film scanner, magnetic sound, optical sound, frame by frame scanning, frame by frame transfers, 35mm scanner, 28mm scanner, Academy Film Archive scanner, USC Scanner, UCLA Scanner, Flashscan, Laser Graphic, Lasergraphic