Like it or not, it is a global world we live in, today. There are motors made in Japan, knobs out of China, switches from Mexico, cameras from the great white north of Canada and plastic that comes from...well hell...I'm not really sure, actually. But I will tell you this: the parts that really count such as the solid wood grain housings, the machined reel hubs, precision chassis, polished gates and rollers, the light sources; those are all manufactured by MovieStuff, right here in the United States of America. Even the electronics are hand wired and soldered. Having shipped over 15,000 units worldwide, we've hand built more film transfer units for more satisfied customers than anyone else in almost two decades. It goes without saying that we take great pride in our products and our craftsmanship. What we can build for you?

Roger Evans

owner, MovieStuff, LLC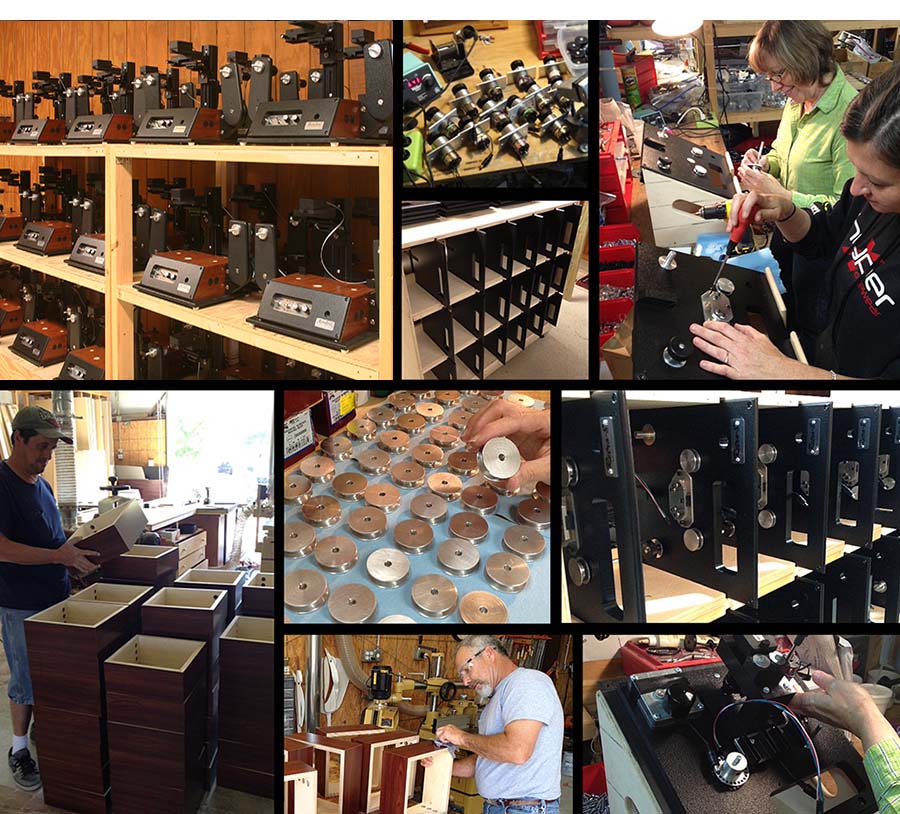 Back to home page.
All content and imagery copyright, 2017 MovieStuff, LLC
All rights reserved.
Super 8 film scanner, 8mm film scanner, 9.5mm film scanner, 16mm film scanner, telecine, home movie scanner, film scanning, home movie scanning, MovieStuff film scanners, home movie transfers, do it yourself home movie scanning, low cost scanner, HD film scanner, 2k film scanner, high resolution film scanner, movie film scanner, motion picture scanner, professional film scanner, scanning film, scanning movies, scanning slides, scanning color negatives, slide scanner, negative scanner, desktop film scanner, magnetic sound, optical sound, frame by frame scanning, frame by frame transfers